It is our honour to be led by a visionary team of God-fearing, people-loving and world-shaking pastors and leaders.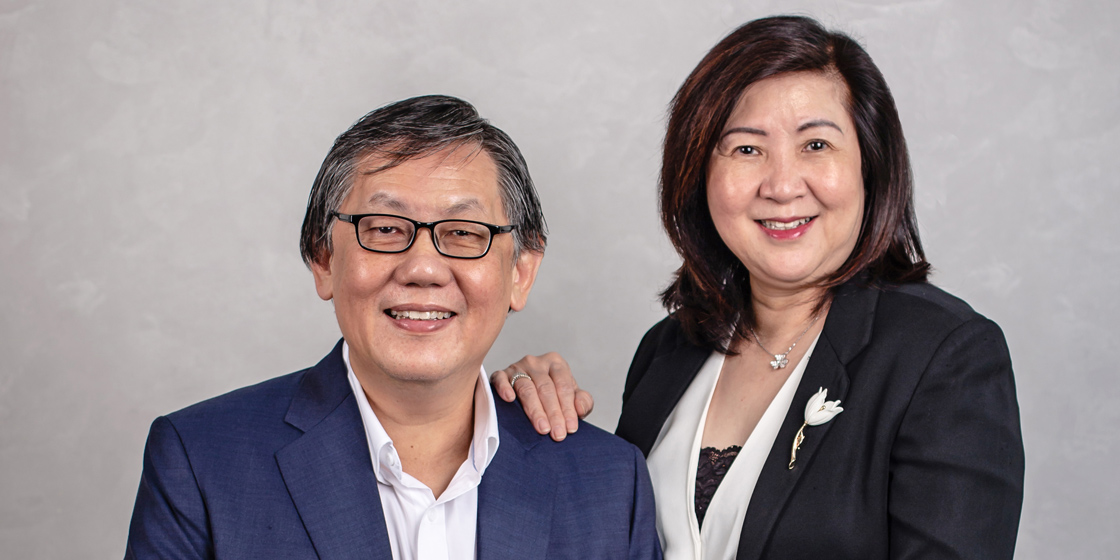 Pastors Yang and Daphne are the Founders and Senior Pastors of Cornerstone Community Church. They're also actively involved in other ministries and organisations where they serve in advisory roles.
In 2012, they were led by the Lord to purchase the Derwen Fawr Estate in Swansea, which comprises the Bible College of Wales, the iconic school founded and established by Mr. Rees Howells in 1924. The bible school has been thoughtfully and fully restored, and has since seen hundreds of students graduate. Both Pastor Yang and Pastor Daphne serve as the Directors of the college.
Pastor Yang also serves as the Chairman of the Board of Tung Ling Bible College, a thriving interdenominational bible school in Singapore. In 2014, he was appointed as the Chairman of the Festival of Praise, a network of churches seeking to bless the Body of Christ in Singapore. In 2019, he was appointed the Chairman of the Alliance of Pentecostal and Charismatic Churches of Singapore, a network of churches, Christian organisations and pastors, that seek to build authentic relationships and to give full expression to the pentecostal/charismatic expression of the Holy Spirit.
Pastor Daphne serves as Chairman of Cornerstone Community Services Singapore, a family service centre that reaches out to the community and provides assistance to the less privileged in society.
Their desire is to see the Body of Christ come to sonship, to full maturity, and for the Church to be filled with the Holy Spirit.
Pastor Lip Yong is the Executive Pastor of the church. An accountant by training, he responded to God's call into full-time ministry in 2001. He is an excellent teacher of the Word, preaches with passion and is an engaging communicator. His messages stir and challenge the hearts of his listeners and move them in response to God's work in their lives. He is married to Wendy and they have three boys.
Pastor Timothy was raised in a Christian home, but it was not until 1995 when he encountered the Holy Spirit that his life was changed forever. He joined Cornerstone in 2001, and in 2010 he responded to the call of God, and entered into full-time ministry. Ps Timothy graduated from Tung Ling Bible School's "School of Leadership". 
He is married to Sharon, who was our former Children's Church pastor and she currently serves as a lay pastor in the church. The couple's heart for ministry is best expressed in Paul's words in 1 Thessalonians 2:8, where Paul not only shares the Gospel but also his own life with others. Both Ps Timothy and his wife, share a passion for the younger generation and give themselves wholeheartedly to raising the next generation for Christ. They have been happily married since 2002 and are blessed with four daughters.
Pastor Kevin joined the full-time ministry in 2012, following a successful career as the Head of Information Technology in a multinational company. His passion is to see believers living purposefully and powerfully, being salt & light especially in the marketplace. He is also actively involved in mentoring the younger generation. Pastor Kevin is married to Aileen and they have three wonderful children.
Aileen has a deep passion for God and responded to the call into fulltime ministry in 2002, growing Cornerstone's home-grown bookstore, Faithworks for 12 years. She currently serves on staff as HR Director and ministry leader for Family Life Ministries.
Pastor Andrew has called Cornerstone his home since the age of 15. He leads a cluster, oversees the baptism and foundational classes and the Worship Ministry. He desires to help and lead new converts into a life-changing relationship with Jesus. Pastor Andrew travels around Asia leading thousands in worship and engages with young people all over, challenging them to live for Christ. He is the co-ordinator for FOPx, a Youth Ministries Initiative under Festival of Praise Fellowship, Singapore which gathers communities of youth pastors and leaders from all denominations to pray, be equipped and empowered to win the next generation for Christ.
Pastor Andrew is married to Lynette, who serves in the Children's Church full-time and they are blessed with three beautiful children.
Pastor Deborah oversees the Altar & Healing Ministries, Cornerstone Internship Programme, the School of Prophetic Ministry, and gives pastoral oversight to a cluster of Young Adult and Adult cell groups. She's a certified Master Trainer Equipper and instructor at the Global Awakening College that trains and equips pastors and leaders to minister healing and freedom. She's currently pursuing a Master of Divinity degree. Her desire is to see believers grow and mature to the fullness and stature of Christ, and be disciples of Christ that are consumed by a passionate love and zeal for the Lord. A financial analyst by training, Pastor Deborah worked in the finance industry before joining full-time ministry. She's happily married with two children.
Pastor Peh Han gave his life to God when he was 16 and responded to the call of God into full-time ministry in 2010. He graduated from Tung Ling Bible School's "School of Ministry. Pastor Peh Han desires to see people encounter the power of the Holy Spirit, become overcomers and fulfill their God-given destinies.
He is married to Dong Ying and they have one son.
Pastor Caleb Garcia began serving in full-time ministry since 2008 and has been in the pastoral ministry since 2018. He leads in congregational worship and oversees the bereavement ministry of the church, leads the morning hour of prayer and walks with people in financial distress. He is married to Hannah and they have two children.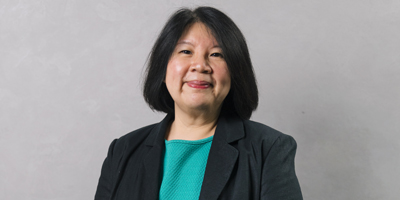 Ministry Head, Children's Church
Ministry Head, Children's Church
Maureen came into the full-time ministry with Cornerstone in 2007. A former primary school teacher for almost 10 years when God called her out of her profession, into Tung Ling Bible College's School of Leadership in 2006. She has served as secretary to Ps Daphne Yang, along with many other ministries since she joined Cornerstone Community Church. 
She received Christ at the age of 11 and has been in Cornerstone for the last 30 years. Most of her family members also attend Cornerstone. 
Her passion focuses on missions and children. Over the years, she has had many opportunities to work with children from many nations including Uganda, Philippines, Sri Lanka and China. Her prayer & desire is to see every child having a personal encounter & relationship with Christ regardless of their age. She believes in laying a strong foundation of the Word of God in the lives of the children which will be their plumbline.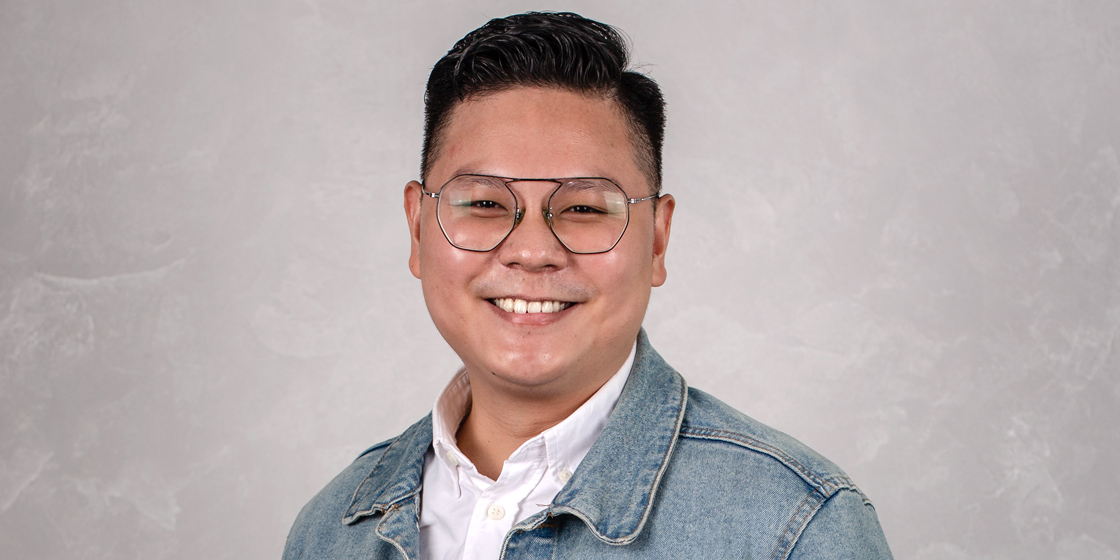 Youth Director, Generations
Youth Director, Generations
Matthew joined Cornerstone when he was 16 years old and has been a key leader in the Cornerstone Generations youth ministry for many years, serving as a Cell & Zone Leader.  Prior to joining the full-time ministry, he was working in a shipping company and was also an Assistant House Master in a local boarding school for 3 years.
He is passionate about youths and believes that they can do great things for God. He believes it is important to create a healthy environment for our youths to discover and understand their identity in Christ, each person created in God's image. He is passionate for every young believer to have their God-encounters in their Christian walk because it is available to all.  
He desires to see the church become a place where youths from diverse economic, social and educational backgrounds are one family in God, equally loved and honoured.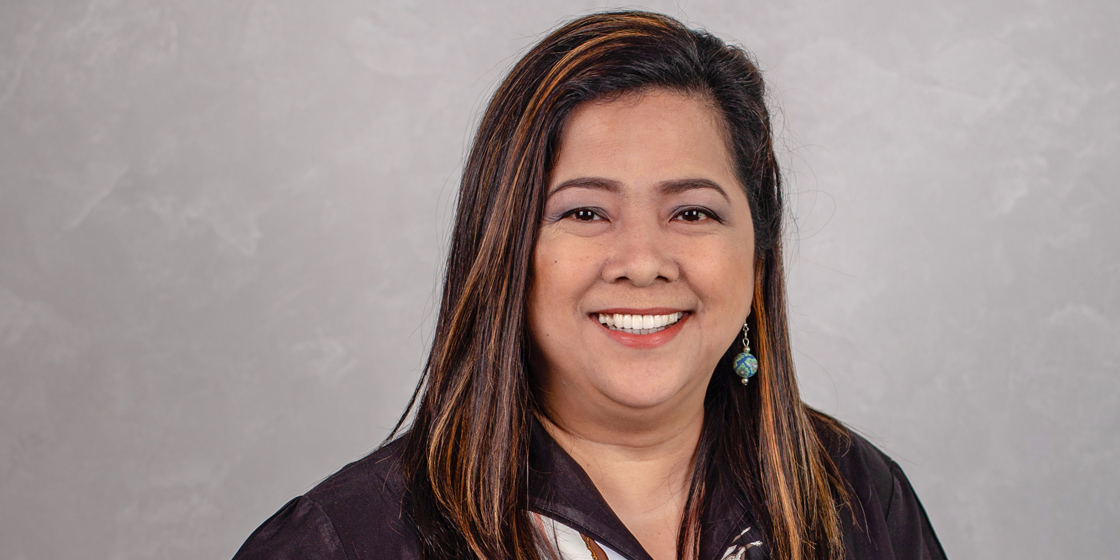 Pastor, Filipino Congregation
Pastor, Filipino Congregation
Pastor Hazeil is a visionary and servant leader whose heart is to constantly reach out to the lost and meet the needs of the poor. She has been passionately leading our Cornerstone Filipino congregations in Singapore since 2005 and her desire is to see every Filipino turn to Christ and be on fire for God.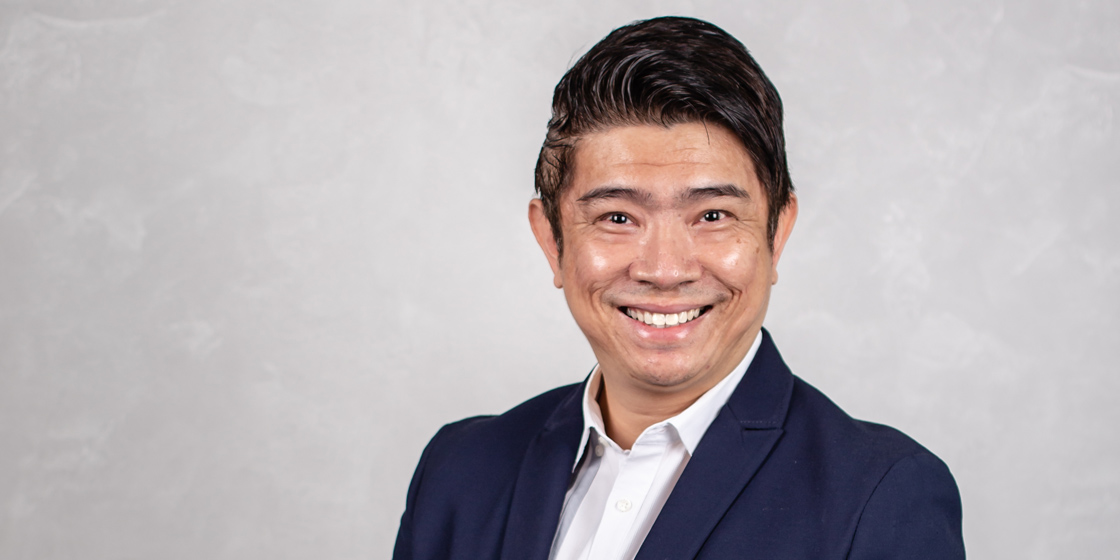 Pastor, Mandarin Congregation
Pastor, Mandarin Congregation
Pastor Samuel Wong is one of our homegrown pastors and oversees the Mandarin Congregation of the church. He responded to a life-transforming call to China Missions in 1997 and has been instrumental in planting churches in both cities and rural areas. He is happily married to Ruby, a gifted and anointed worship leader, and they are blessed with a beautiful daughter, a miracle child after 14 years of marriage.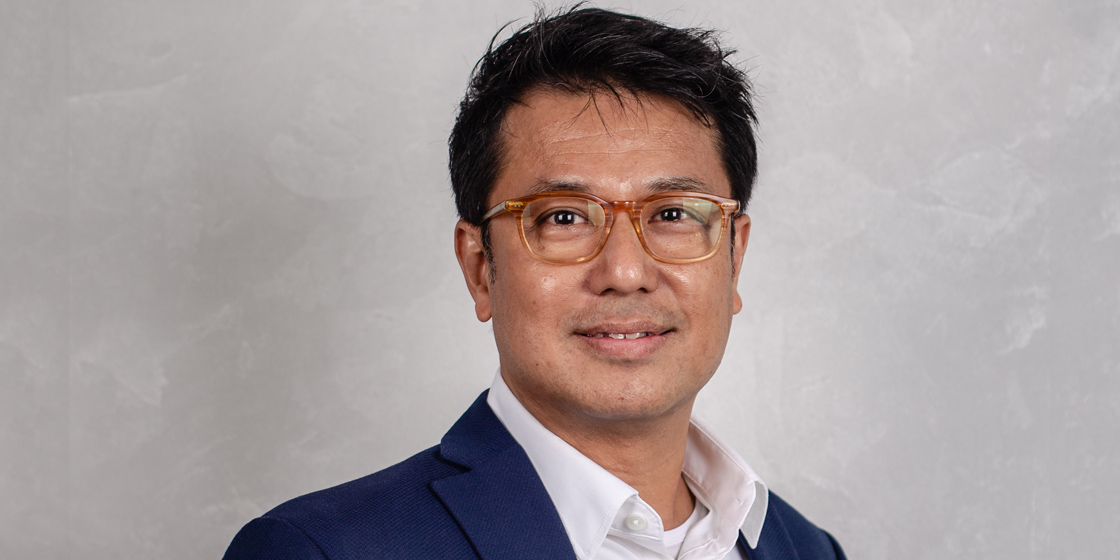 Pastor, Bahasa Indonesian Congregation
Pastor, Bahasa Indonesian Congregation
Pastor Peter Sam was born in Jakarta, Indonesia but grew up in Singapore from an early age. A brilliant graphic designer by profession, he made a mark in the advertising, graphic design industry and was a lecturer in Temasek Polytechnic's Design Faculty for several years. He now runs his own design company and actively champions social enterprises while serving as a lay pastor in the Bahasa Indonesian Congregation. He is married to Alvena Koh-Sam and they have one son.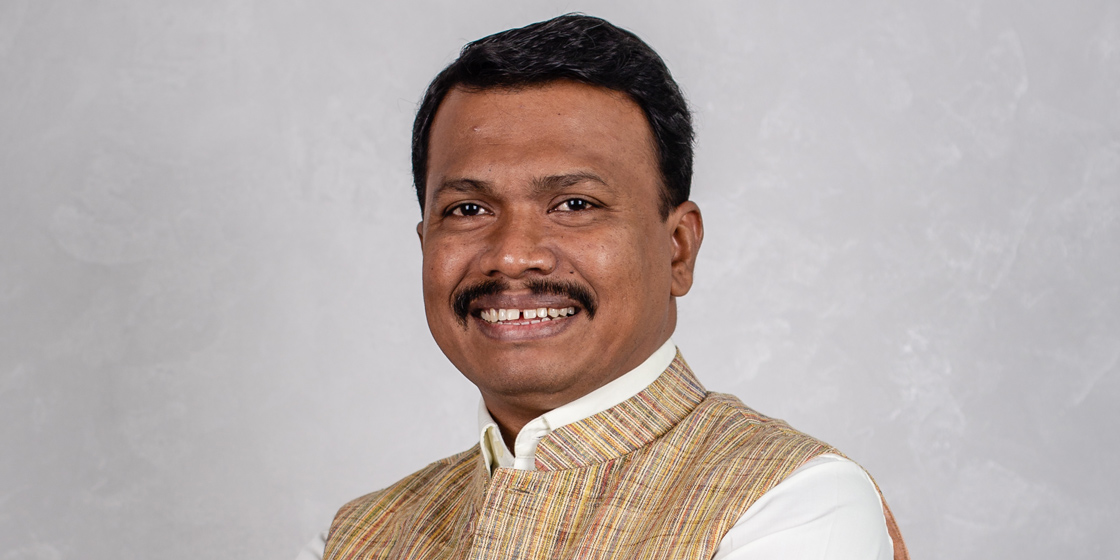 Pastor, Telugu Congregation
Pastor, Telugu Congregation
Pastor Nelson hails from Hyderabad, India. He was a lecturer in Maranatha Bible College before relocating to Singapore in 2007 to pursue a Master of Divinity. God gave him a burden to reach out to foreign migrants, which he obeyed and has been faithfully doing. His passion is in winning first generation Christians with the love of Christ, making them disciples and sending them back to their homelands as missionaries. He is married to Mallika and they are blessed with two sons.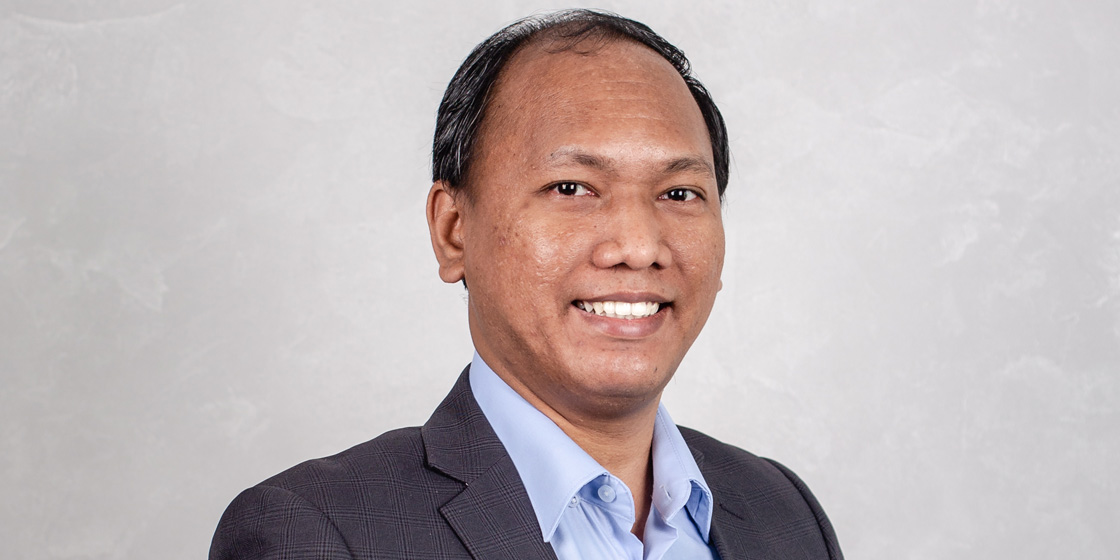 Pastor, Myanmar Congregation
Pastor, Myanmar Congregation
Pastor Joshua grew up in Yangon and worked as a geologist before entering full-time ministry. He is passionate about seeing the kingdom of God manifested among the Myanmar people, proclaiming of the gospel and making disciples o f Jesus. He is married to May Zin Phyo and blessed with a daughter.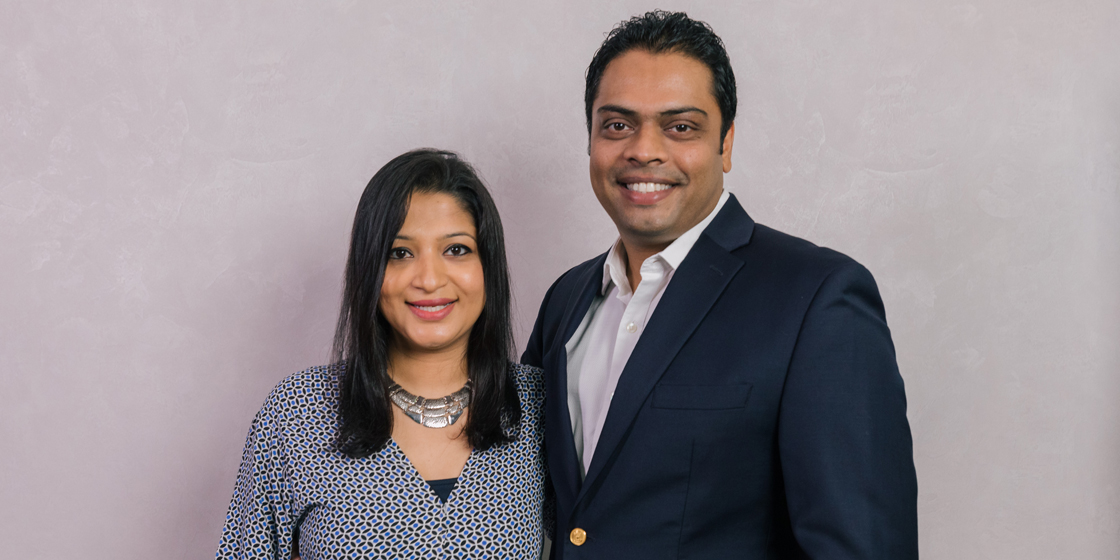 Pastor, Tamil Congregation
Pastor, Tamil Congregation
Pastor Joel and Sandy originated from Bangalore, South India. Having lived in the US for 4 years and UK for over 13 years, the couple relocated to Singapore in August 2021. Joel has been a Fintech Sales Director for over 20 years, while Sandy is a journalist by profession and has worked for Google and the Daily Mirror regional newspapers in the UK. They've two beautiful children.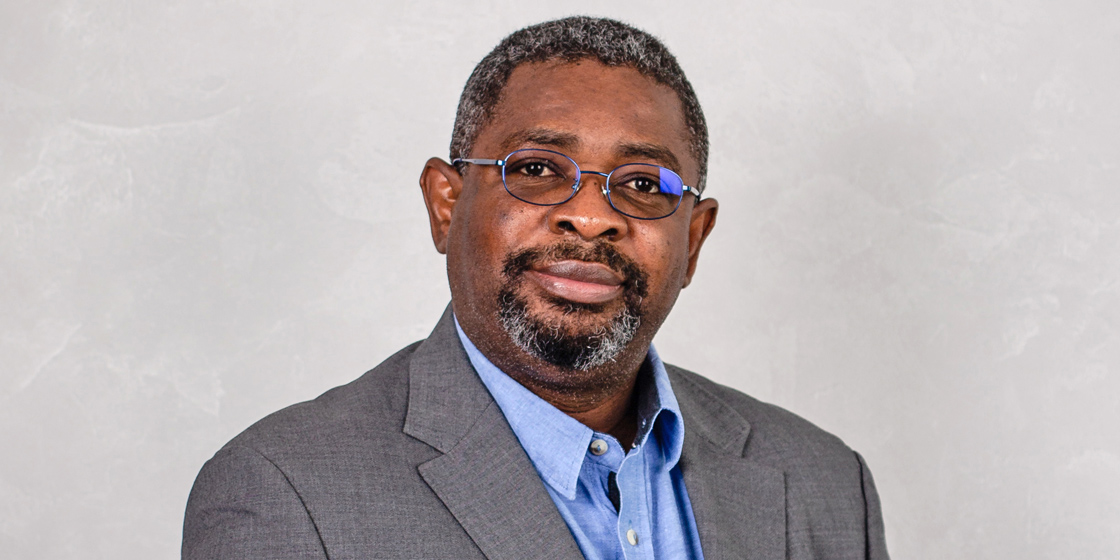 Pastor, African Congregation
Pastor, African Congregation
Pastor Charles and his wife, Pastor Valerie, served in the Couples Ministry in Africa and Europe for many years where they developed a passion for raising godly marriages. This led to the birth of the Honourable Marriages Ministry, an inter-denominational vision with a reach to families across Europe and Asia. They also co-authored the Honourable Marriages audio book series. Pastor Valerie graduated from Revelation Ministries Bible College in 1997 and is an ordained minister. She has an evangelistic calling over her life and a burden for raising godly women, marriages and children. She is also an author and the visionary behind the Chosen To Give Life Ministries, an inter-denominational ministry dedicated to stirring the hearts of women back to the Lord.  
Their marriage is blessed with two children.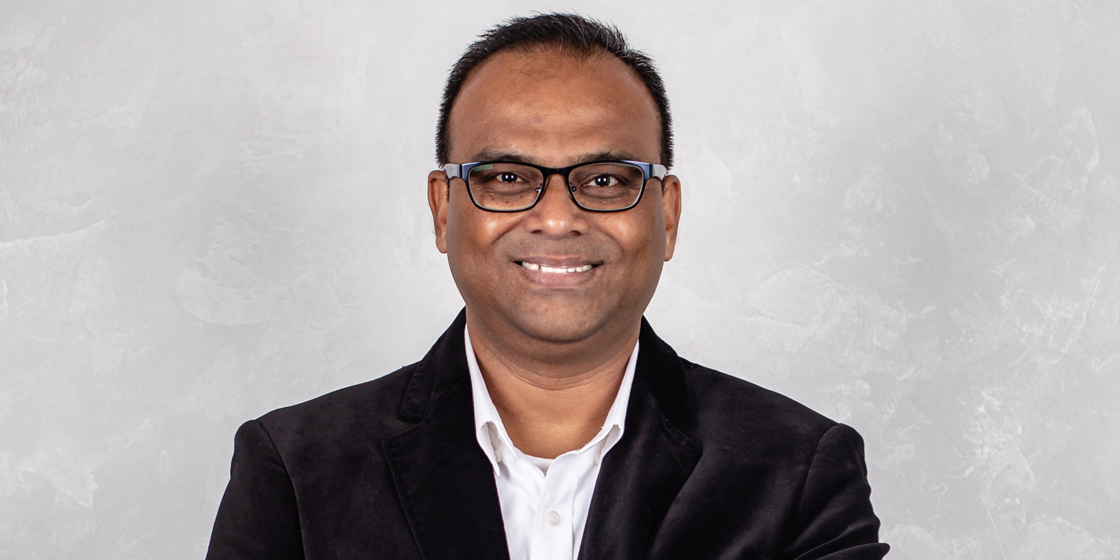 Pastor, Tamil Congregation
Pastor, Tamil Congregation
Pastor Kevin Graves and his wife, Joyce, founded Target Ministries in 1990. He is a holder of a Bachelor of Theology and Religion from Goshen College, and a graduate of Elim Bible Institute. He served as a missionary with Elim Fellowship, is fluent in Mandarin and Cantonese and has been a frequent speaker at churches, Bible colleges, and conferences throughout Asia and America. He and his wife, Joyce have 6 children, 6 grandchildren and are now based in Singapore where he also serves as a consultant pastor at Cornerstone Community Church.